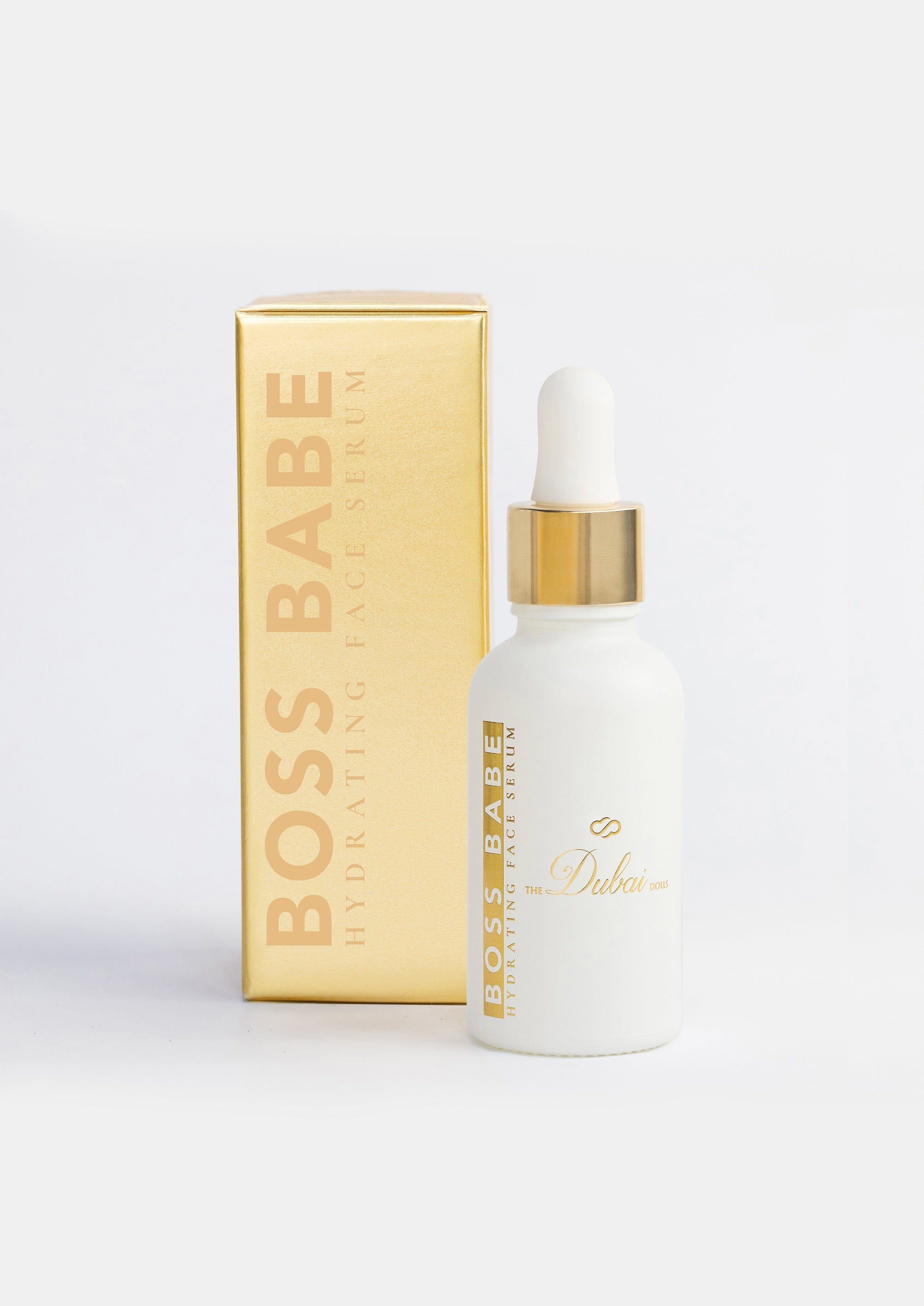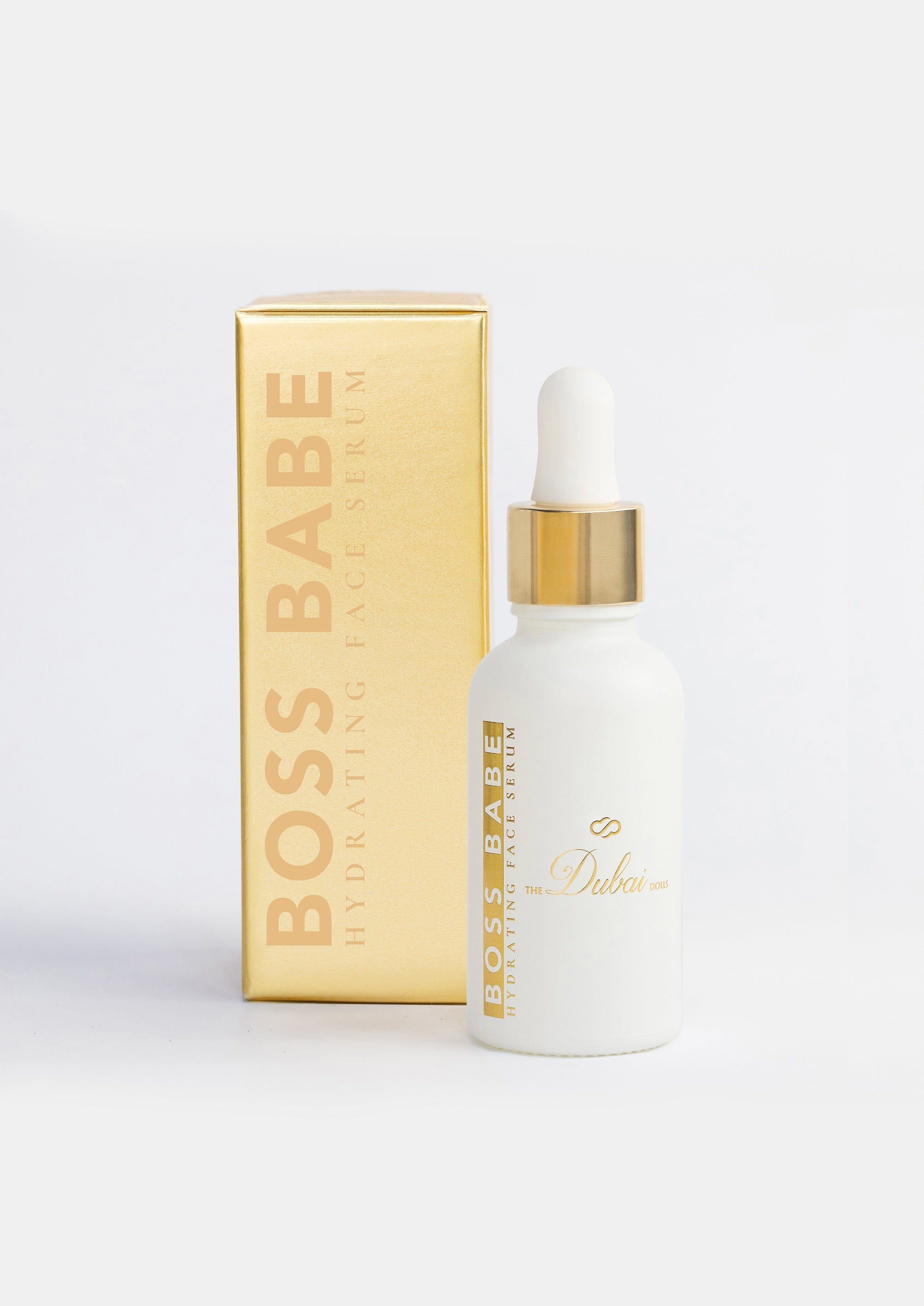 Boss Babe Face Serum
Boss Babe serum deeply moisturizes dry skin, & supports healthy collagen formation.
Boss Babe serum contains virgin wheat germ oil which delivers a healthy infusion of Vitamin A, D & B , antioxidants , and fatty acids. Our 100% natural wheat germ oil is a rich source of Vitamin E.
How to: Post cleansing, apply a few drops over the entire face and neck in the AM and PM before applying cream products. Wait for 2 minutes to allow Boss Babe serum to fully absorb into your skin. Boss Babe serum is suitable for all skin  types. For best Results, apply after using Boss Babe Face Mist.
Boss Babe serum is Vegan, 100% Natural and Free of :Alcohol, Fragrance, Parabens, Sulfates and Phthalates. All ingredients are ethically sourced.
Proudly Made in the U.A.E.