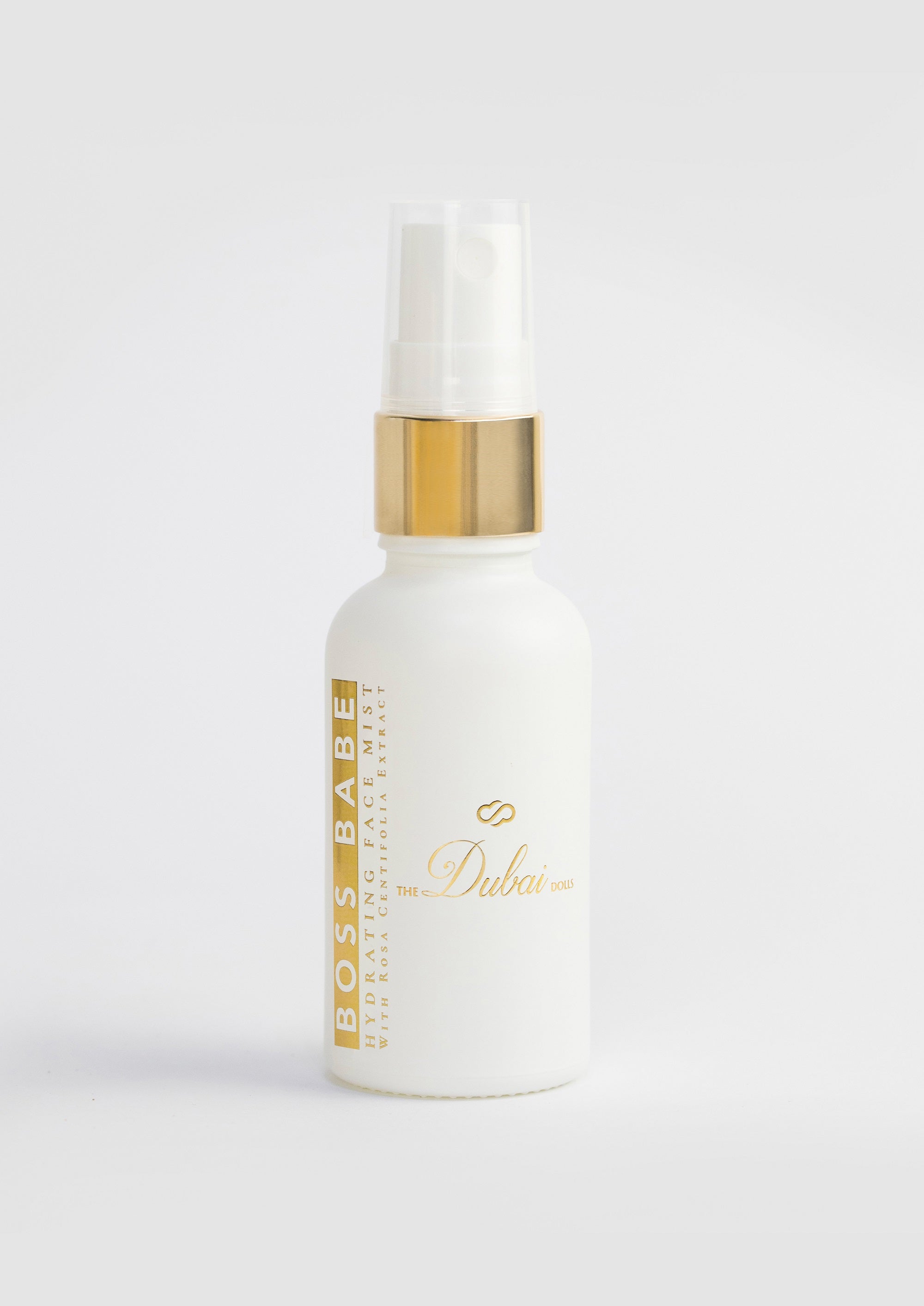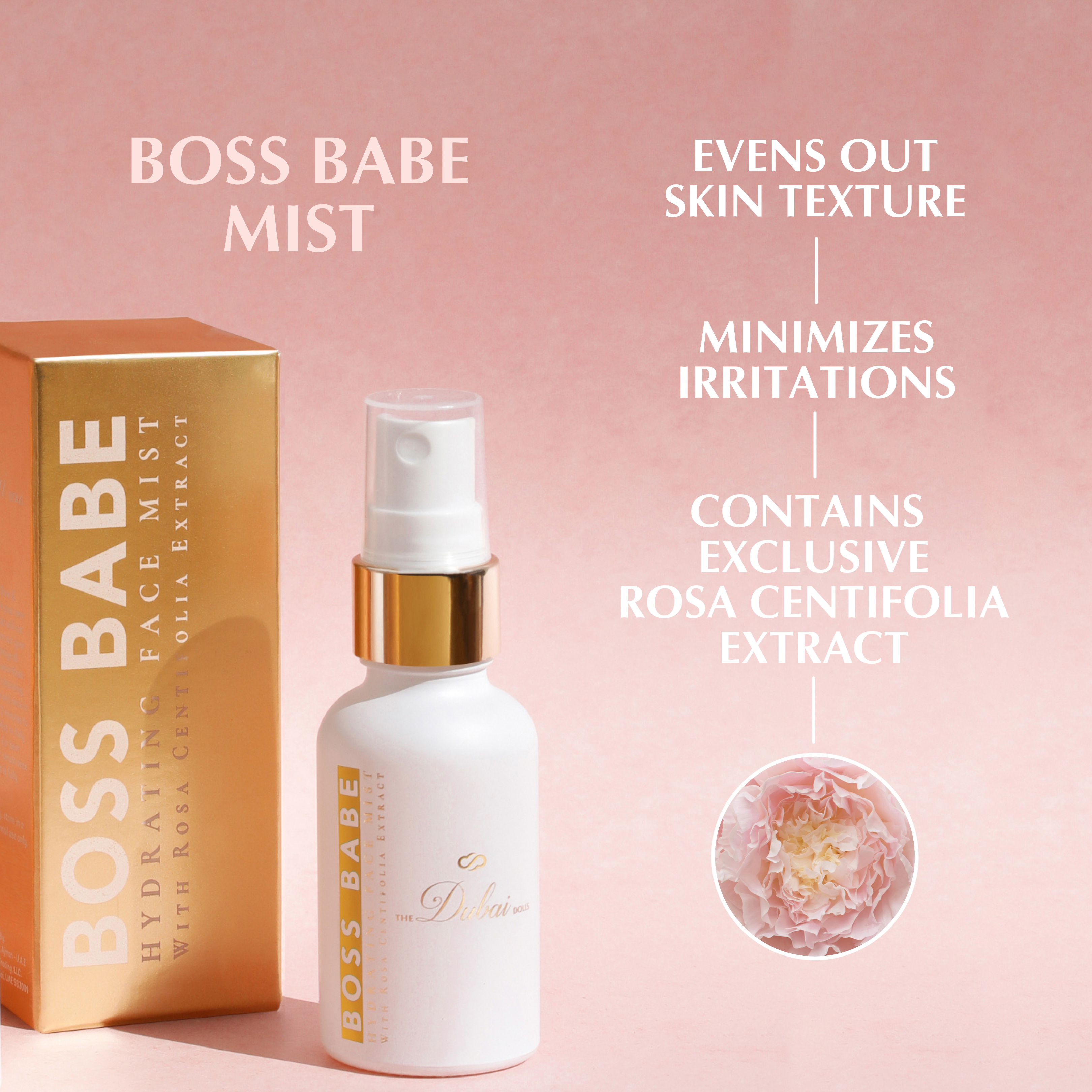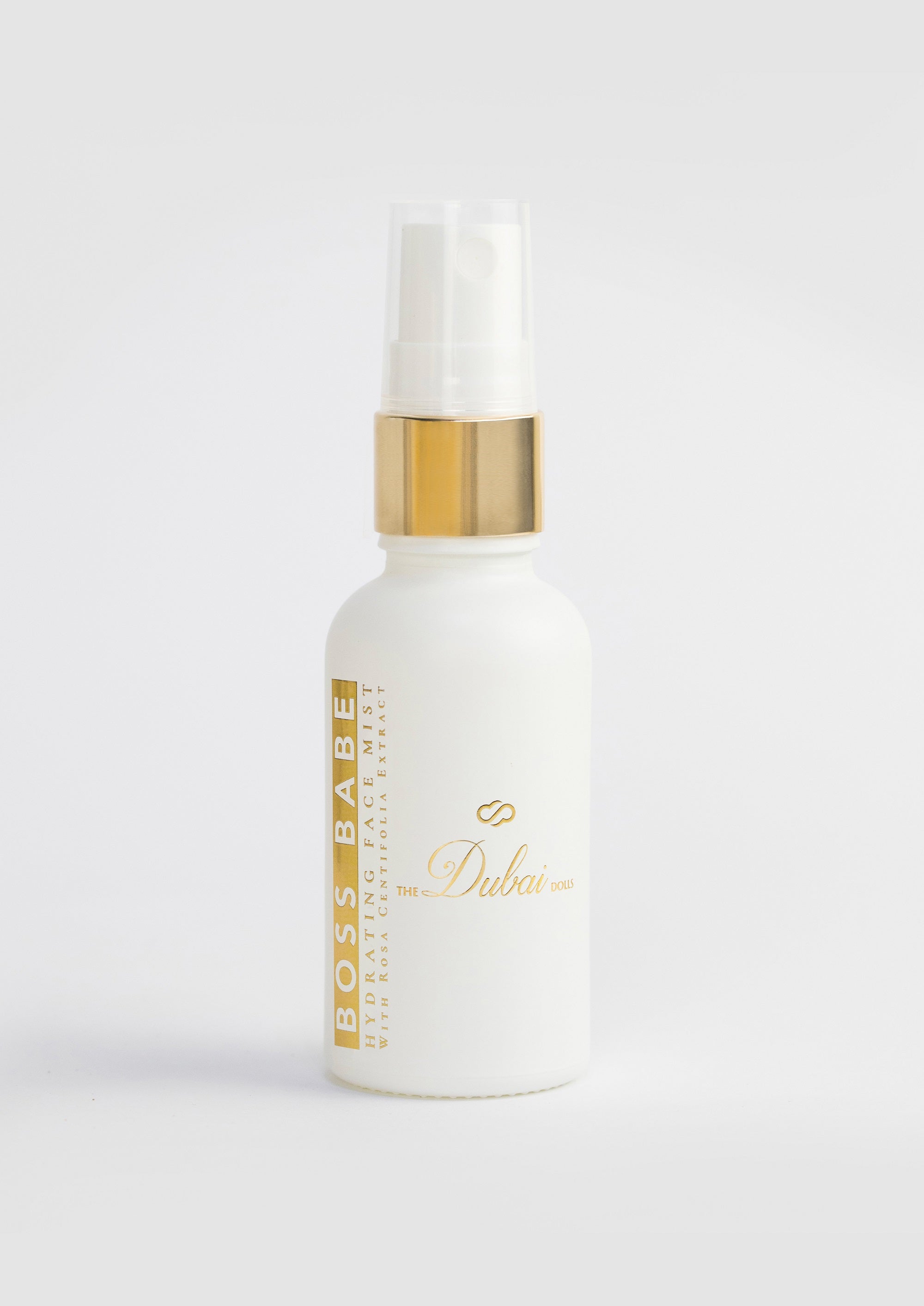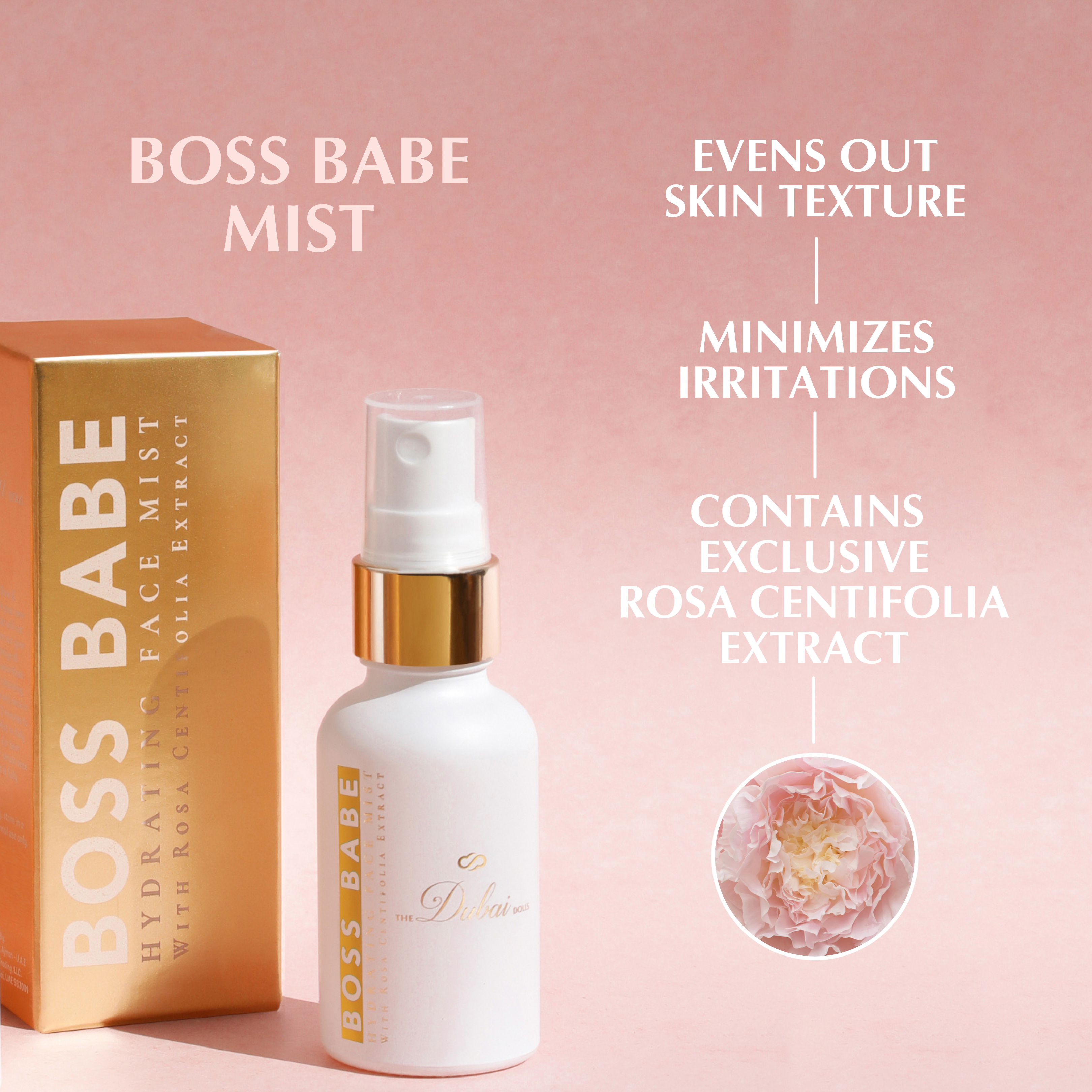 Boss Babe Face Mist
Boss Babe Face Mist evens out skin texture & minimizes irritations with our exclusive Rosa Centifolia Extract. 
The Dubai Dolls' Rosa Centifolia extract is exclusively sourced from beautiful cabbage roses cultivated in France. Rosa Centifolia extract is a skin-conditioning agent with astringent properties as well as vitamins and antioxidants to aid with different skin issues. The presence of vitamin C in this extract combats free radical damage and contributes to improved cell turnover, which aids in skin healing and sun damage.
How to: Post cleansing, spray over the entire face and neck in the AM and PM. Wait for 2 minutes to allow Boss Babe Face Mist to fully absorb into your skin. For best results, apply Boss Babe serum once Boss Babe Face Mist is fully absorbed. Can be used before makeup application.
Boss Babe Face Mist is Vegan, 100% Natural and Free of : Fragrance, Parabens, Sulfates and Phthalates. All ingredients are ethically sourced.
Proudly Made in the U.A.E.