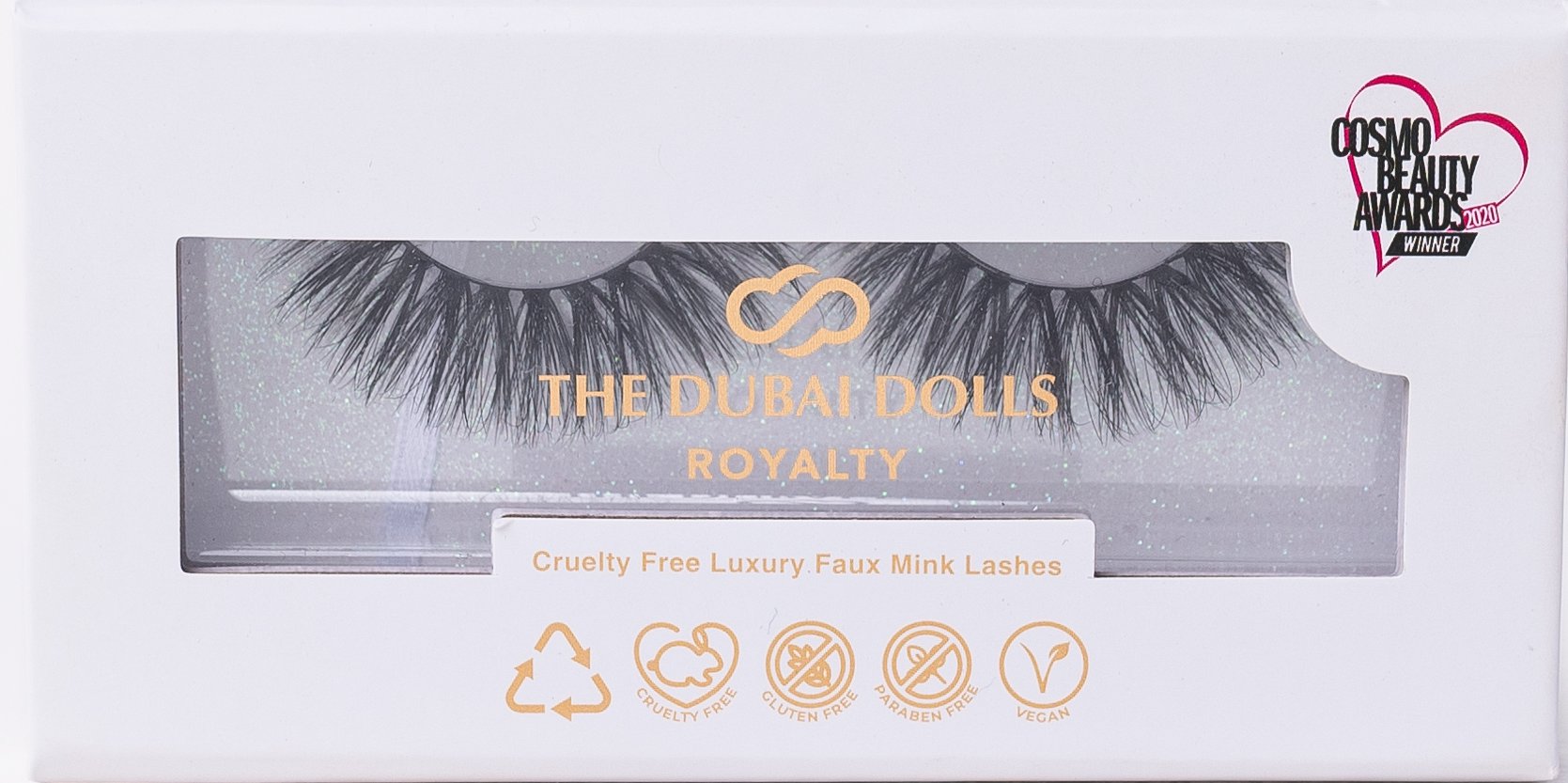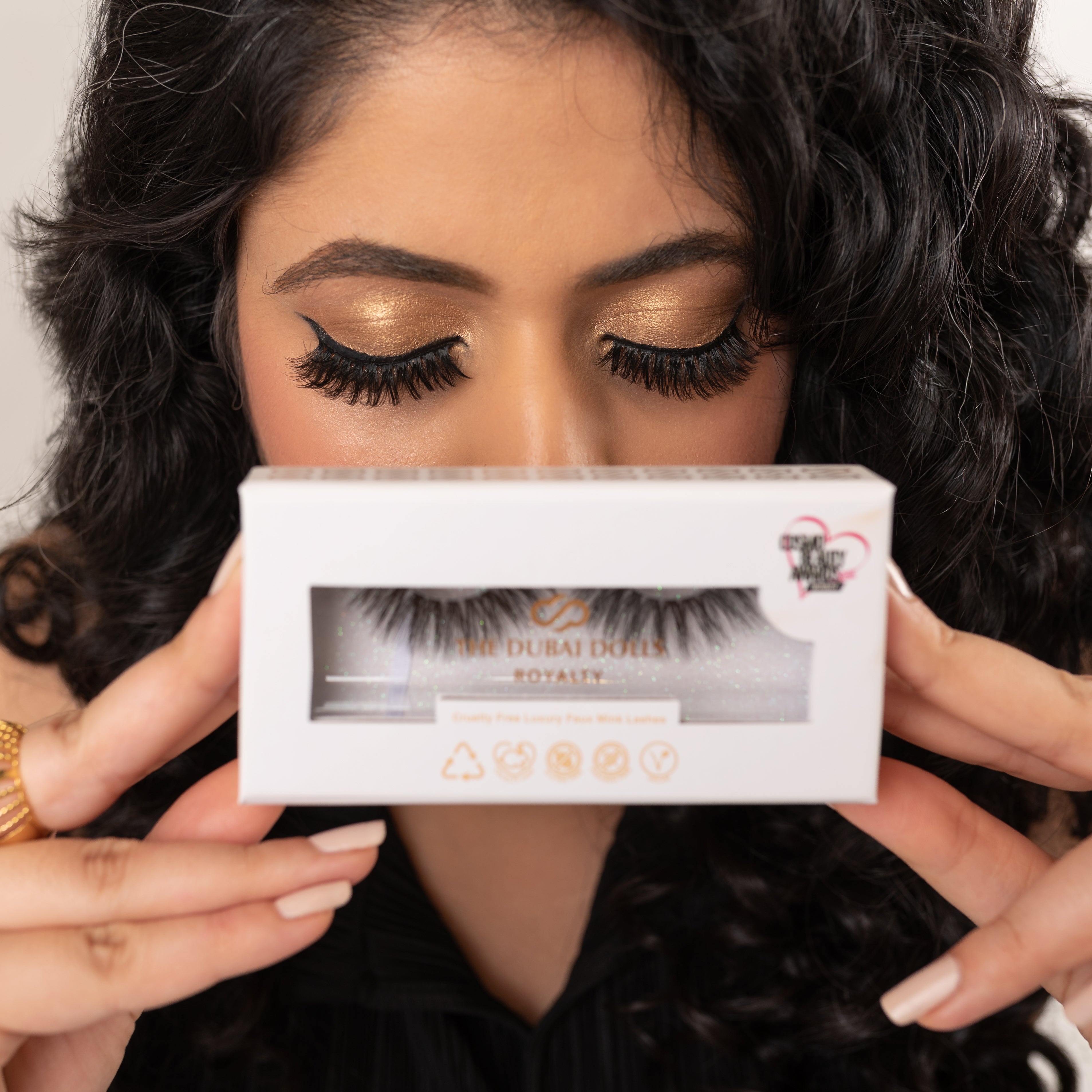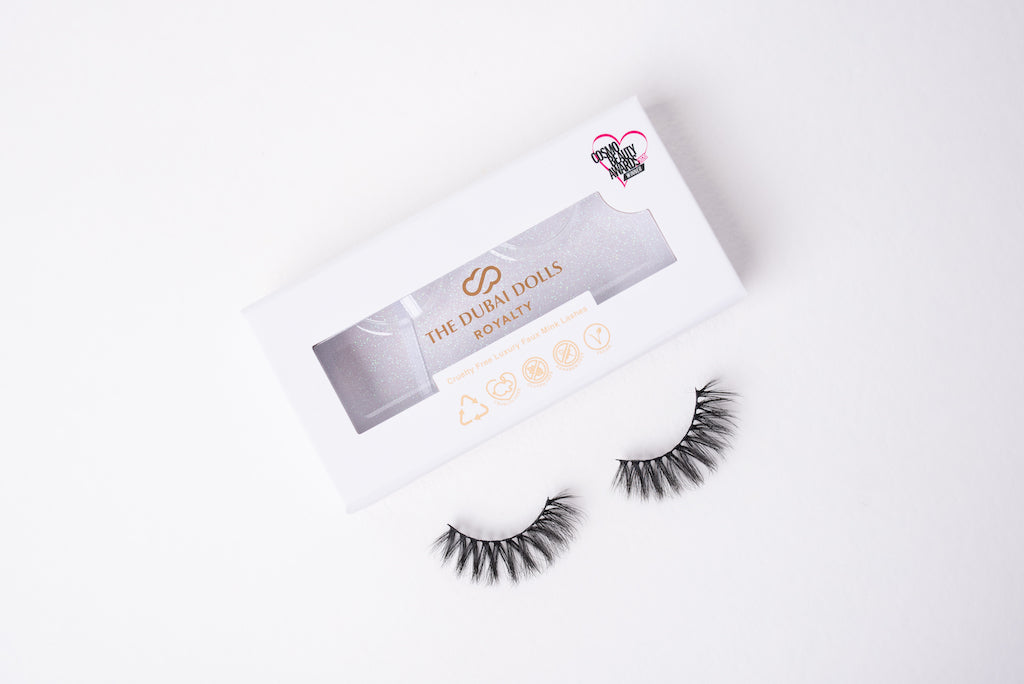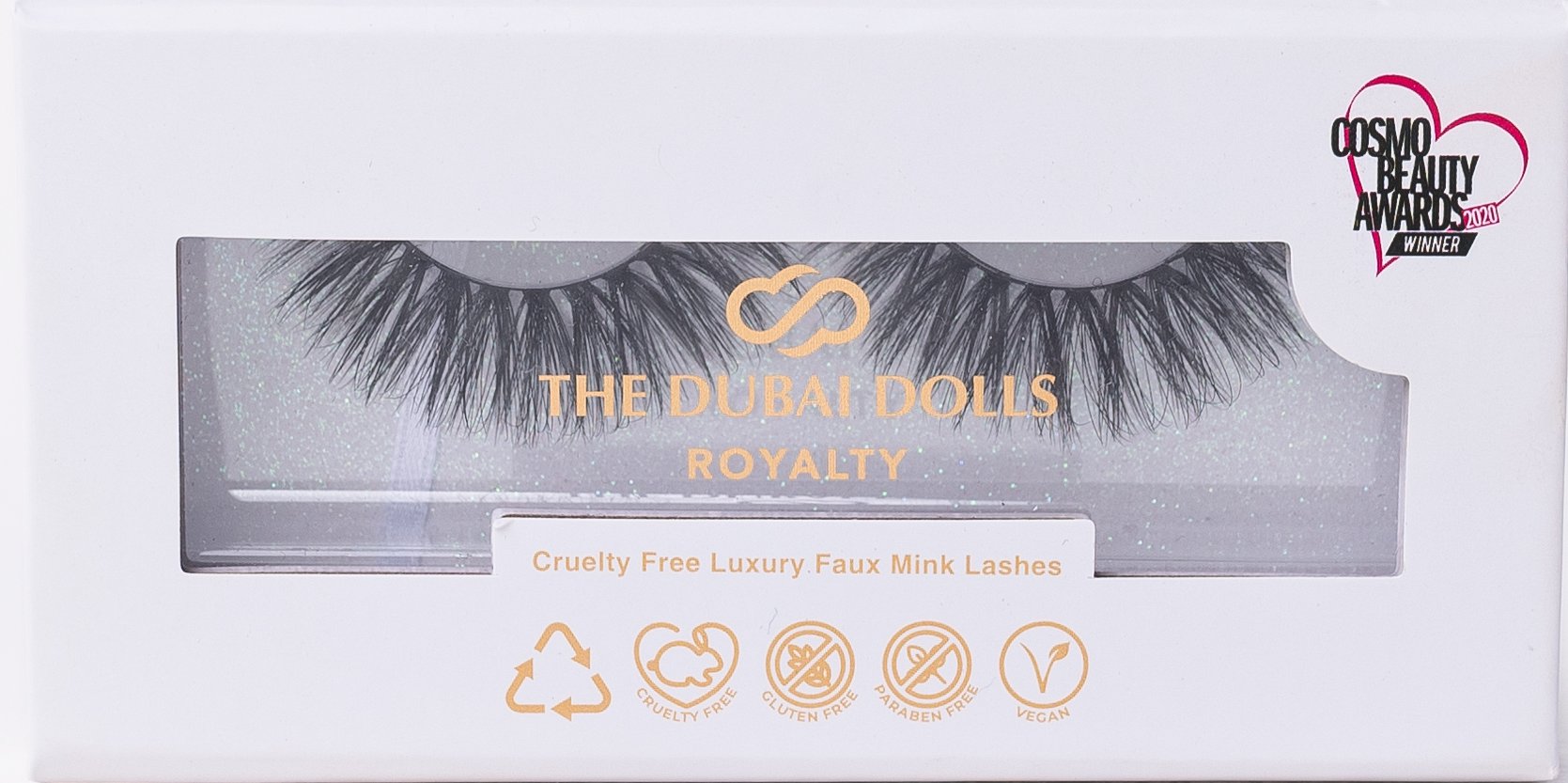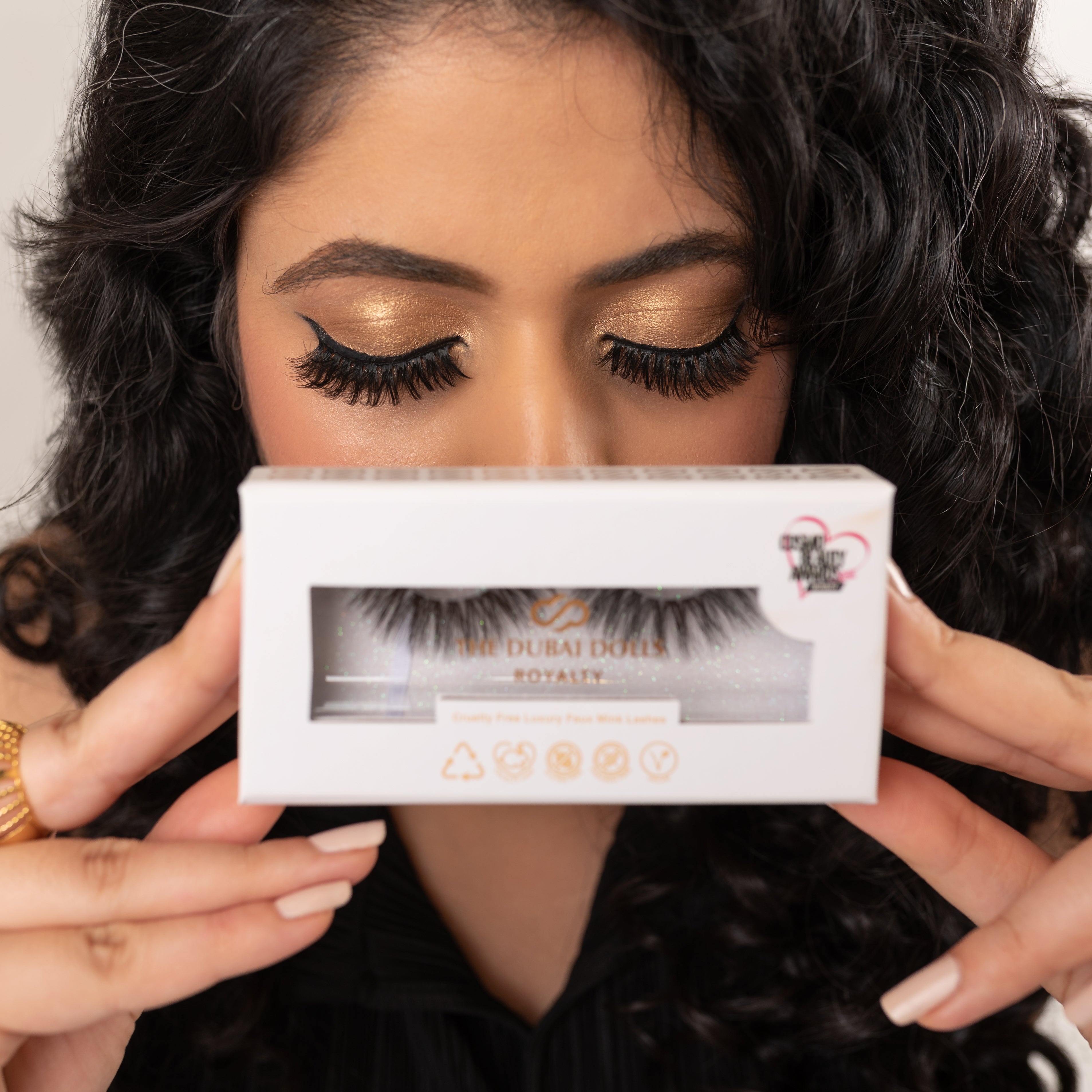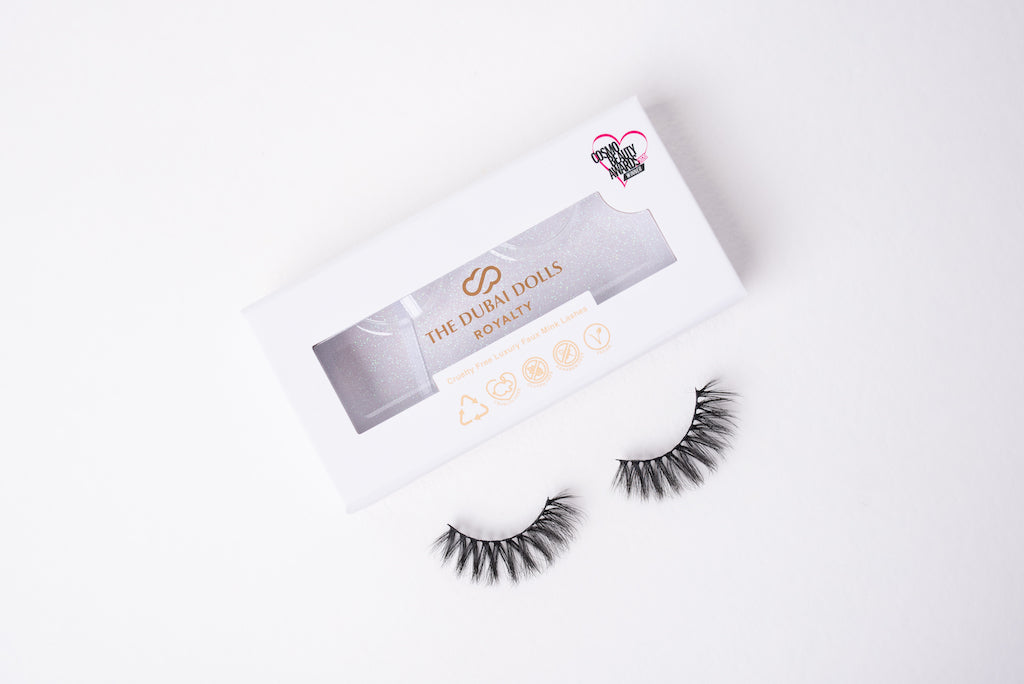 ROYALTY
Award Winning Luxury Lashes
Feel like the Queen that you are!
You asked, we listened! These cruelty-free mink beauties are our BIGGEST & BOLDEST lashes yet! Recommended for SUPER glam events, or anytime you are looking for a full bodied highest impact lash look. The handcrafted bands are so lightweight that you will forget you're wearing them! The long lash band allows you to customize the length to any eye shape.
Our 100% Vegan & Cruelty Free Lashes are individually handcrafted with extra fine faux mink fibers & lightweight cotton bands.
Reusable up to 10 wears.